The Challenge
Dallas-based David and Emberli Pridham authored a series of books written to inspire children 4 years and up from all backgrounds to be curious and passionate about ideas and teach them to materialize those ideas into useful inventions. They tapped Peralta Design to launch their books series with an interactive website and digital marketing strategy that would promote the book series and allow them to keep their community of families up to date on future book releases.
The Solution
The PD team collaborated to assemble a web platform and social media strategy that allowed the client to promote their books series, allowed users to order current books in the series as well as pre-order upcoming releases, and engage a community of like-minded parents and their children. The website also features video and other creative to highlight the Pridhams' media presence and promotional endeavors. The digital strategy includes creation of branded marketing collateral, memes, graphics and monthly social media maintenance.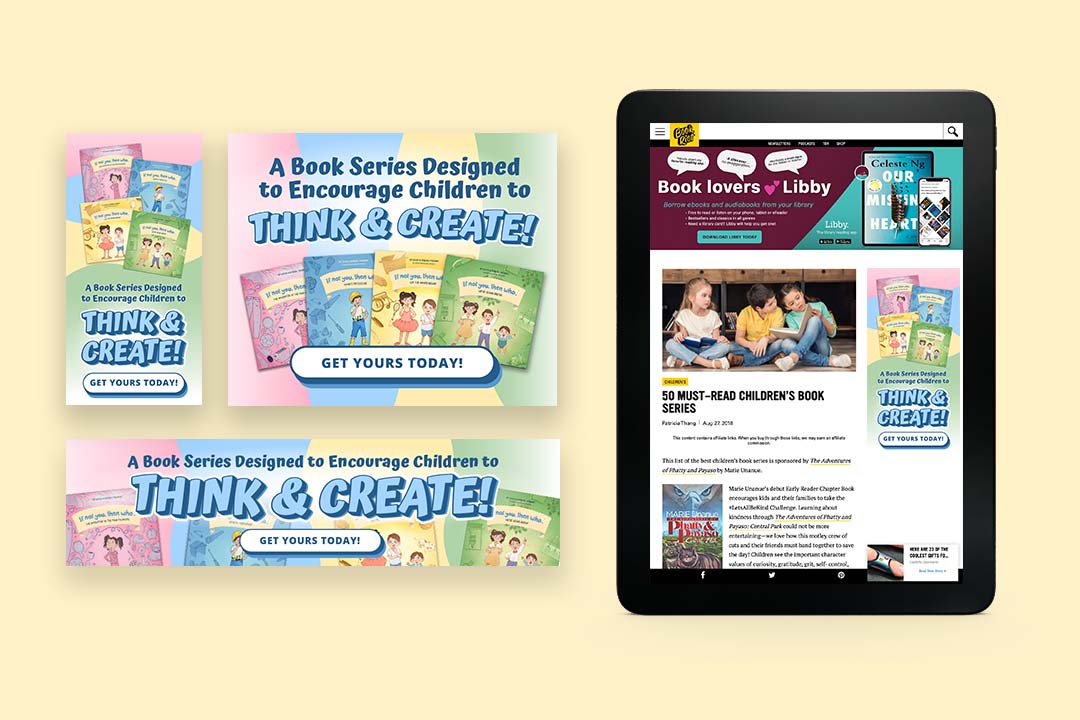 Launching a book series can be a daunting task even for the most experienced authors, but beyond the standard book signings and appearances, how can you build a national following and generate interest on a larger scale? More importantly, how do you take followers through the marketing funnel? The PD Digital Marketing team work closely with web and creative to develop branded content that is educational, informative and entertaining. Adding the right amount of promotion to the mix has increased followership and most importantly book sales.
Ongoing Social Media Maintenance
The PD digital team continues to meet quarterly with the authors in order to continue maintaining a strong digital presence for the INY book series across social media platforms. Being active on social media is the most effective way for INY to stay relevant and connected to those they serve and continue to grow the brand and it's reach.