The Challenge
Dallas-based authors, David and Emberli Pridham, created a series of books, the If Not You, Then Who? series, written to inspire children 4 years and up to be curious and think creatively. This series teaches children about inventions and how they came to be while inspiring them to create their own! The Pridhams tapped Peralta Design to launch their books series with an interactive website and digital marketing strategy that would promote the book series and allow them to keep their community of families up to date on future book releases.
The Solution
The PD team collaborated to assemble a web platform that not only promotes the books series but also provides online ordering capabilities, and features continuous updates of Pridhams' media presence including their featured news articles, and their television and radio interviews. The website has seen over 26K visitors since inception with an YoY increase of 314%. In 2022, PD created a monthly blog that provides tips and activities for their children to partake in to increase the If Not You, Then Who? Website's organic SEO. This monthly blog ranks within the top 10 pages since it was created, generating additional retargeting opportunities for advertisements. PD paired the website with a strong social media strategy that engages a community of like-minded parents and their children.

Execution time: 0.0117 seconds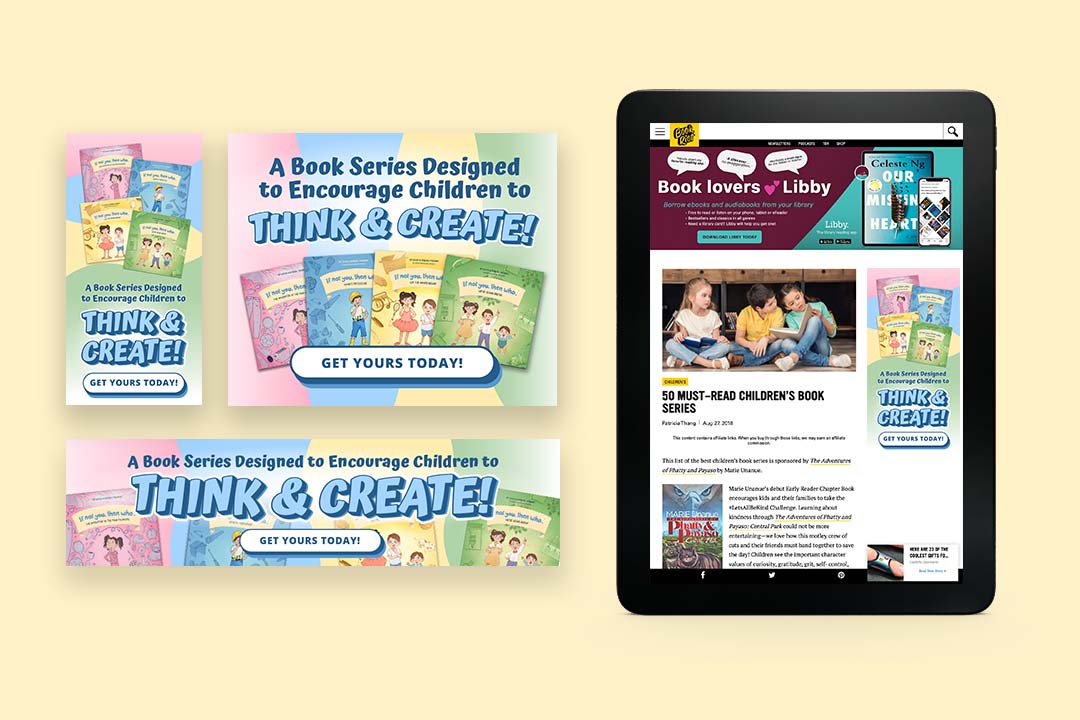 The Impact: Brand Awareness
Since working with PD, the If Not You Books Instagram followership has increased to over 10K followers with continuous engagement and influencer partnerships. The PD team implemented the Instagram Shopping function to the books Instagram page to increase user experience and allow followers to purchase more directly while also allowing the influencer to tag products for others to see. In addition to maintaining the social media for the brand, PD continuously provides the If Not You, Then Who brand with updated branded marketing collateral, graphics for social media and advertisements, social media advertisements to boost sales and website traffic. Since engaging with PD, the If Not You, Then Who series has increased book sales by 92% through the creation of a customized website, strong digital marketing strategy and design support.
Ongoing Social Media Maintenance
Meeting quarterly with the authors allows the PD team to ensure that the strategy for If Not You, Then Who? Aligns with the author's overall goals for the brand. At PD we pride ourselves on transparency and ensuring that we do everything we can do to align and achieve the clients goals. Being active on social media is the most effective way for If Not You, Then Who? to stay relevant and connected to those they serve and continue to grow the brand and its reach. PD not only works with creating influencer partnerships to create user-generated content, but we also design graphics that highlight inventors, parenting tips (from the monthly blogs), quick stem activities for children, and more to provide additional value to the followers. Having this mixture of informational, entertaining, and promotional content allows users to get a full picture of the brand while also gaining more value from following along. Additionally, PD ensures that engagement on each post and advertising is done to increase reach and their presence overall.