Digital Marketing
Turning Clicks Into Conversions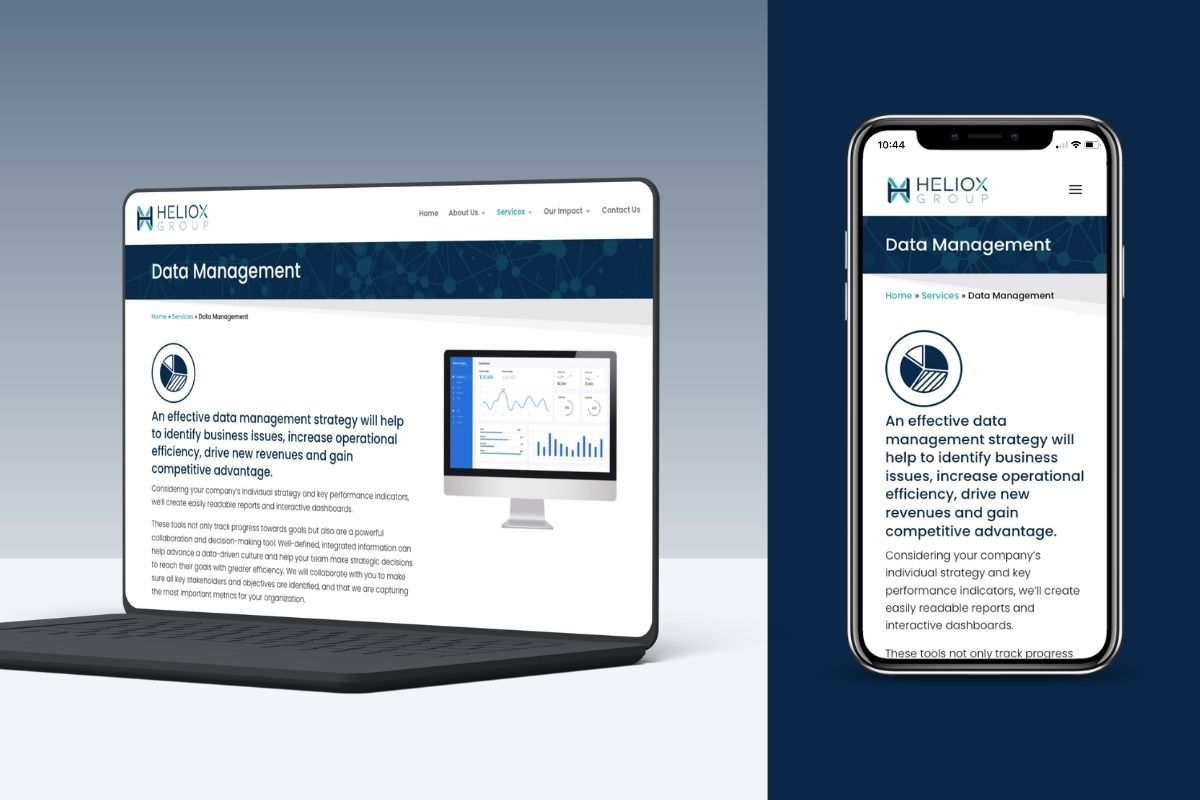 Amplify Your Online Presence
Having a strong online presence is crucial for any business as internet users spend over 6 hours online every day. Digital marketing is a highly effective way to not only promote your brand, but also reach a wider audience and ultimately grow your business.
Compared to traditional methods, digital marketing has been found to generate 2.8 times more revenue. Digital Marketing Strategy
Creating a strategy for your business that serves all aspects of the digital funnel to convert your leads. We know that strategy precedes results. Your digital marketing strategy begins by diving into and establishing S.M.A.R.T. Goals, defining your audience, and establishing what you will need to execute. Each strategy is tailored to meet your business needs and goals specifically the tactics involved not only depend on your industry but also on your business and audience. Let us help you make an impact. Let us help you make an impact. Social Media Management
Social media plays an important role for businesses as it engages directly with the brands audience, maintains the brand messaging and reputation and can even collect valuable insights. From content creation to distribution, PD can create a strategy to grow your social media presence and increase your Brand Awareness one post at a time. Want to take your social reach to a next level? It's well known that social media is filled with advertisements, whether you're looking for social media management or solely management of social advertisements, PD can develop, manage and report on all your needs. Content Marketing
While Search Engine Marketing is a Paid approach, Search Engine Optimization is the process of making your site better for search engines organically. This is where content marketing comes in. PD can assist your content creation to serve both your long form and short form needs. We ensure that your content speaks to your target audience while showcasing your expertise and keeping your brand top of mind. Search Engine Marketing
Search Engine Marketing involves using Paid advertising to rank a the top of the Search Engine Results Page is a great method for increasing your visibility for a certain keyword. Combining data driven insights with creative direction, PD not only manages the creation but also the placement of paid content, such as Google Ads, to deliver on your KPIs. Email Marketing
Email marketing is a powerful tool that allows you to directly communicate with your audience. Once you've created a contact list, it is important to nurture users down the marketing funnel. PD can not only create emails that will spark your audiences interest and develop automations to nurture them into potential clients but we can also create advertising campaigns and content strategies to build up your database even further.
Don't take our word for it! Check out some of our work:

Looking for more?
Explore other pieces of your ship we can help build or upgrade!