Helping us achieve your goals
We've partnered with the following companies to offer a broader range of high-quality branding and marketing services for our clients. Our working relationships with these companies provide you with a larger pool of resources to help move your business forward.
Minuteman Press
Using the latest printing and document management technology, we trust Minuteman Press to handle our print projects from start to finish. Their energetic and experienced staff is dedicated to delivering what you need, when you need it. Our clients count on us to deliver, and we know that we can count on Minuteman Press for on-time, high quality printing. Some of their services include: Binding, Color Copying, Embossing, Mounting, Laminating, Full-Color Printing, Large Format Printing, and Banners. Located in the same office complex as Peralta Design, Minuteman Press of Shelton is strategically placed to work closely with us to deliver the best possible product to our clients.
Office Divvy
Palm Coast, Florida-based Office Divvy incubates businesses and percolates ideas while providing startups, entrepreneurs, professionals, and small to medium sized businesses with the office space. They create a space built for collaboration in a thriving co-working community – at a very low overhead. Peralta Design's services compliment Office Divvy's because together we provide the services and tools every new business needs to bring their concept to market. Our values align as well: we both believe in helping a collective of businesses solve problems all while delivering extraordinary customer service experiences.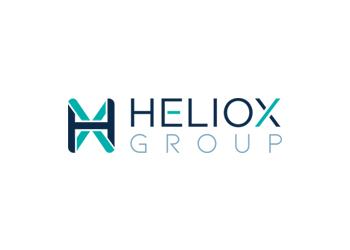 Heliox Group
The Heliox Group is an IT consultancy where it is their mission to provide customers with the highest level of service and expertise with regard to their technological needs. Their specialized team is comprised of personable consultants with deep technical proficiency, diverse backgrounds, and an authentic desire to help our clients succeed. Peralta Design and Heliox Group work well as strategic partners because we both focus on providing solutions that not only help your organization run more effectively, but also support your mission, vision and goals.

Vazoola
Vazoola's mission to their clients is to provide the most advanced platform available for social marketers, SEO's, business owners and anyone looking to run successful Influencer Marketing and Link Building campaigns. They do this by streamlining the outreach process with our database of over 100,000 opt-in influencers across all industries and supplying tangible metrics and data analysis for marketers to make informed decisions.