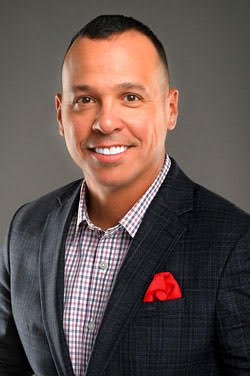 Ramon E. Peralta, Jr.
Founder & Creative Director
Founder and Creative Director Ramon Peralta holds a BFA in Visual Arts and an Honorary Doctorate from the University of Bridgeport. A Tuck Executive Business MBE Alumni, he developed a passion for entrepreneurship and launching brands after serving as Senior Art Director on the original start-up team behind Priceline.com. Today, Ramon proudly leads the multicultural, multi-disciplined, loyal flight crew at Peralta Design, personally ensuring that the desired 'look & feel' of every project launch sequence is communicated consistently across the entire brand's digital footprint; whether it be a website, video, social campaign, digital strategy or printed marketing materials. Ramon serves as Chief Creative Advisor for Alpha Phi Alpha Fraternity, Inc., volunteers for Junior Achievement, speaks to underprivileged youth, serves on various non-profit boards and is a mentor for ReSET Social Trust and Sacred Heart University. Outside of work, Ramon is a car enthusiast who enjoys autocross, golfing, traveling and cycling. Ramon and his college sweetheart Nancy have two adult children and are currently enjoying life as empty-nesters.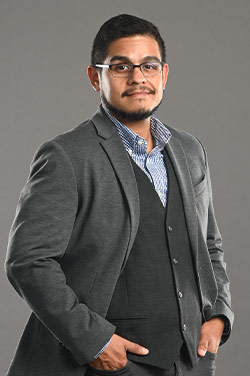 Jorge Pezo-Candelario
Director of Web Development
Director, Developer, Designer, Dad. Jorge enjoys wearing many hats in his role at Peralta Design. As PD's first employee, Jorge has loved launching interactive solutions for clients of all scales since day one. Whether he's working with Fortune 500 household brands or small local businesses, Jorge has the same passion for taking their projects from the drawing board to deployment. Jorge cut his teeth at SCS Incorporated, a 500 Inc. Amazon company, and was on the small start-up team that transformed their 7 person shop into a thriving organization of over 100 employees. Jorge is a lifelong gamer on both the tabletop and the TV, relishing in their challenge and narrative; proclaiming himself the "King of Games."He loves spending time camping with his young family and can't get enough of watching Football and Formula One Racing.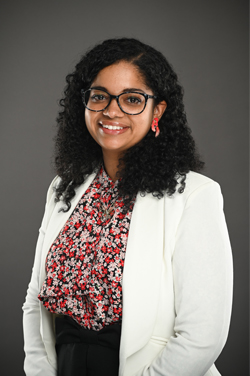 Amanda Barnes
Art Director
In  2012, Amanda  graduated summa cum laude from SASD at the University of Bridgeport with a Bachelor of Fine Arts in Graphic Design. Shortly upon graduating she started as an intern at Peralta Design and moved her way up to Art Director. She is skilled in Photoshop, Illustrator and InDesign but likes to dabble in and explore other creative programs such Blender and Google Sketch Up. She brings strong design and illustration skills to the team and has worked on high profile projects for us for such as Jewish Family Services, Urban Community Alliance, Sallie Mae, Modern Plastics, and BiC. A true artist, we are blessed with the creativity she brings to the office everyday.  She also loves to create at home: getting her hands dirty in all kinds of arts & crafts projects, from sculpting and painting to jewelry making. We love getting her take on what latest Netflix series to binge watch and her unique culinary tastes for anything 'sweet and spicy' always make lunchtime fun.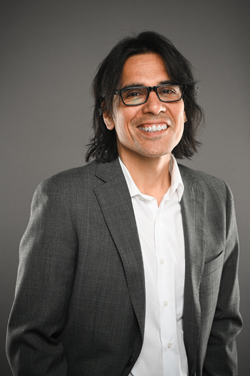 George Ramirez
Interactive Designer
George Ramirez brings mellow vibes and creativity as a Multimedia Designer at Peralta Design, contributing his skills as both graphic designer as well as front end and WordPress developer. Shortly after graduating from Fairfield University with a Bachelor's Degree in English, George furthered his education by enrolling in Housatonic Community College taking courses in art, graphic design and typography, while becoming proficient in Adobe Creative Suite. He began his graphic design career at a media placement agency in Norwalk where he quickly rose the ranks to Assistant Production Supervisor. Anxious to explore new horizons, he moved on to an ad agency in Westport. It was during this time that he began to study web design and front end development, and became aware of the overwhelming client demand for content management systems and database driven websites; leading him to WordPress. George is not only cool, calm and collected but he is also an avid musician and enjoys playing guitar and bass in several bands and venues throughout Connecticut.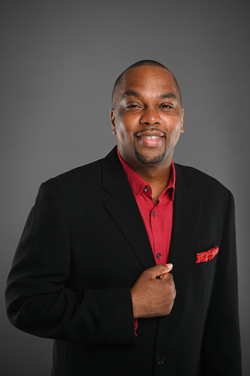 Kevin J Atterberry
Back-End Web Developer
Kevin is a full stack web developer who has played an integral role in Peralta Design launching a variety of web applications over the last 10 years. Whether it's a static website or dynamic data driven application Kevin can complete the task. His skill set includes proficiencies in PHP, Javascript, MYSQL and Amazon Web Services. Kevin uses his knowledge of these tools along with his attention to detail and passion for problem solving to build custom solutions for many of Peralta Design's clients. A big fan of '2nd breakfast' we all stand in awe as to how much Kevin can eat in one sitting. We really don't know where he puts it, but his appetite for food and fun is contagious. Outside of work, Kevin is also an avid gamer who enjoy's spending time building high performing PC's from scratch. Kevin loves to spend time with his pet Ball Python aka "Master Snake" and recently became licensed to sell Life Insurance in the states of Connecticut and Virginia.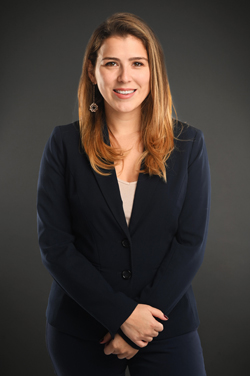 Fernanda Ferrari
Director of Digital Marketing
Not only is Fernanda the glue that keeps the office together and humming on all cylinders with her operations skills, she leads our Digital Marketing team helping clients increase sales, increase brand awareness and increase traffic via innovative Google advertising and targeted social media strategies. Fernanda's enthusiasm and yearning for self-betterment is awe inspiring; She is never afraid to ask questions and hunt down the information she needs. She is a non-stop, passionate, and spirited person who continues to model the can-do attitude. As a previous marketing analyst, Fernanda managed numerous accounts. She is certified in Social Marketing and Social Advertising. Fernanda loves analyzing data and makes a huge impact on Peralta Design and its clients. Fernanda enjoys spending her time with her beautiful daughter, hiking with friends, yoga, and traveling.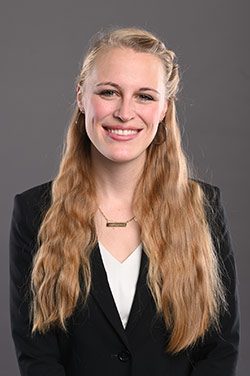 Sarah Kerger, MBA
Digital Marketing Strategist
Sarah joined Peralta Design as a Digital Marketing Strategist focusing on Digital Marketing, Google Ads, and Google Analytics. She earned MBA at the University of Connecticut with a concentration in Digital Marketing Strategy. Prior to her MBA and joining PD, Sarah worked in market research for three years after graduating from the University of Connecticut with a degree in Marketing and a minor in Economics. Sarah loves spending time with her family, dog, and friends, hiking, drawing, and taking photos.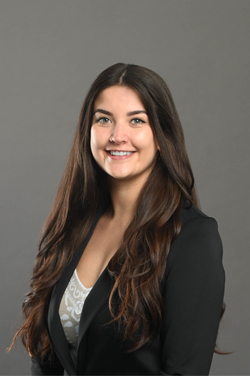 Rebecca Palko
Graphic Designer
Rebecca is a Graphic Designer at Peralta Design. Rebecca graduated from Marymount Manhattan College in 2017, with a Bachelor's in Studio Art. With a passion for oil painting and visually encouraging meaningful conversation, Rebecca eventually found that she wanted to actively help others more through her art. This kicked off her journey as a graphic designer and she began by volunteering for a youth-led organization in New Haven, working to address the Climate Crisis. Rebecca is currently studying motion graphics in her spare time and is always striving to add new skills under her belt. When she is not in her studio painting or designing, she is usually hiking, practicing yoga, or spending quality time with friends and family.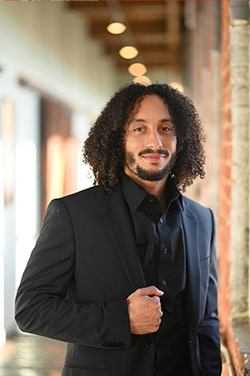 Francisco Orengo
WordPress Developer & Multimedia Designer
Francisco is a WordPress Developer/Multimedia Designer at Peralta Design who recently graduated from Southern Connecticut University with a degree in Studio Art: Graphic Design Concentration. He has a passion for motion graphics and is skilled in Adobe After Effects, Premier Pro and Illustrator but since joining Peralta Design he has expanded his knowledge to front end development by learning WordPress and joining the web team. Francisco enjoys being active by playing sports, hiking, and training MMA, he also enjoys making art in different kinds of mediums from digital art to sculpting, painting, and even designing clothes.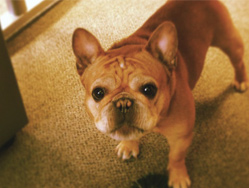 Handsome Rob
In Loving Memory (Dec 13, 2006 – May 4, 2019)
Handsome Rob entered Doggy Heaven peacefully at home surrounded by loved ones and in loving arms on Saturday May 4, 2019 after 13 years of dedicated service. A loving, funny and very relaxed companion, Hanny was a big part of Peralta Design's growth, culture and atmosphere for over a decade. He will be missed, but his spirit of being calm, cool and collective and his loving nature will continue to live on.