The Challenge
Kristen Proctor, owner of Edge and Ethos Designs, is responsible for designing beautiful luxury living spaces, specializing in residential, hospitality and senior living design. She was in need of a web solution that would showcase her firm's interior design portfolio and promote her expertise to potential clients. The challenge for Peralta Design was to create a website that would visually complement the elegance and sleekness of her own design aesthetic and highlight her brand's unique persona.
The Solution
The approach Peralta Design took in designing the Edge and Ethos website was to pay special attention to our typography and color choices in an effort to create a simple but elegant overall look and feel. The goal was to provide a creative, clean backdrop for Kristen's stunning portfolio images that can be found throughout the site. By providing some visual contrast, we were able to put the client's design portfolio pieces center stage.

Execution time: 0.0065 seconds
3-2-1 Blastoff - Launching a Brand
The PD web team worked closely with the PD brand team and the final product is the perfect case study for a new brand launch. Kristen's attention to detail in her field of expertise was captured in a user experience that prepares the visitor for superior service and excellence at every step. Edge and Ethos serves as a blueprint for those finally wanting to make that leap into ownership and entrepreneurship. We cut our teeth in our professional careers and then as entrepreneurs, we also know when we're ready to fly.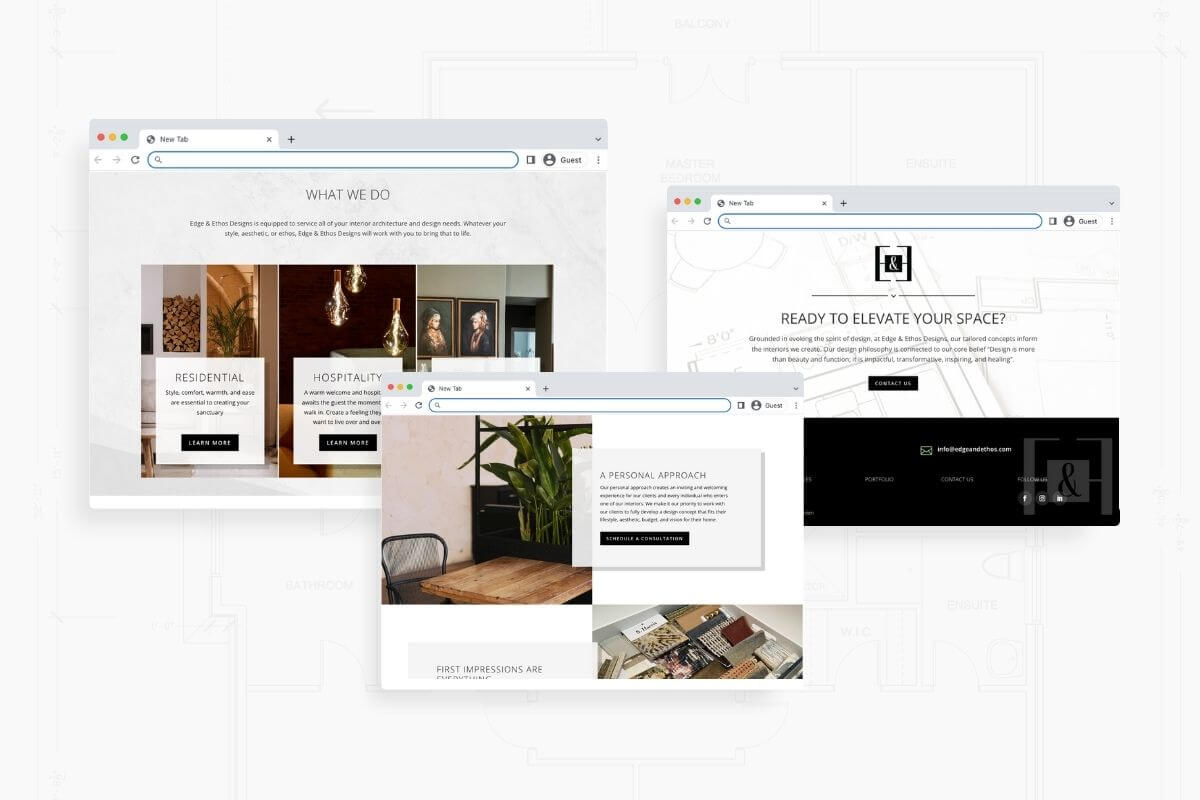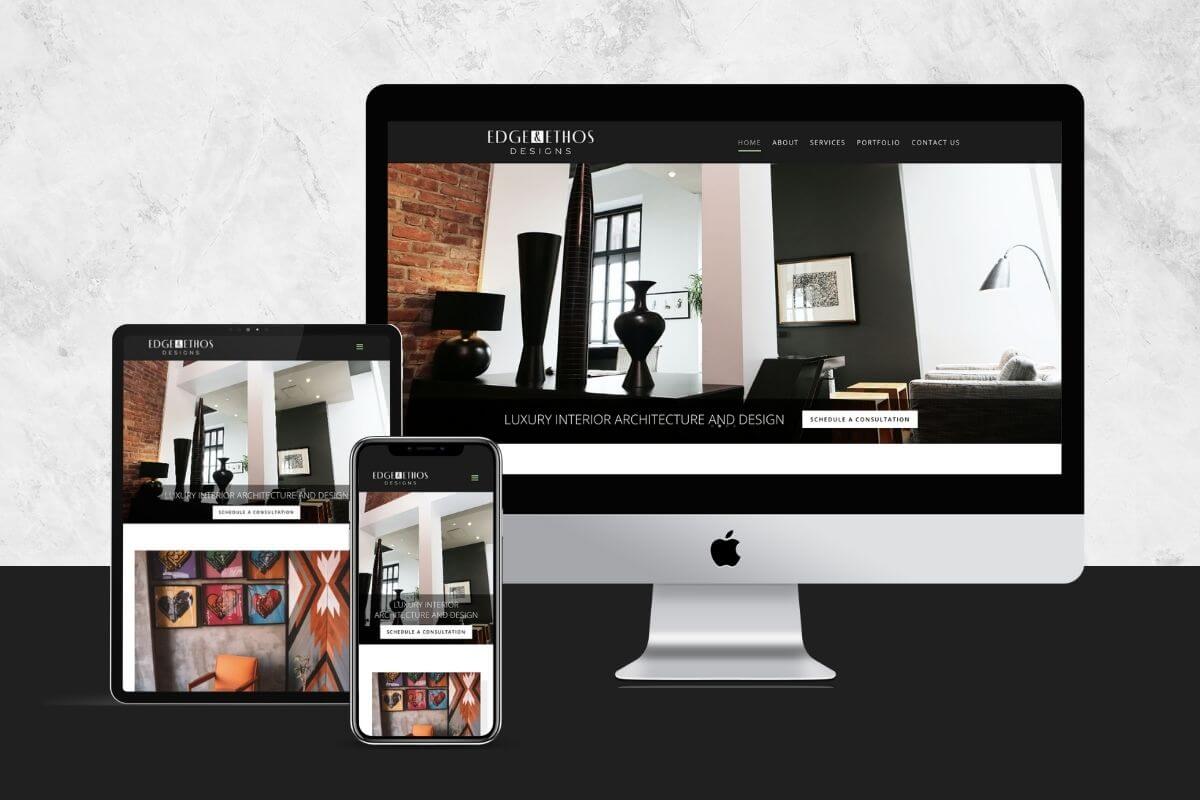 Understanding Kristen's penchant for symmetry and sophistication in her brand was paramount in determining how we would personify her essence into the Edge and Ethos branding. Colors were kept to a minimum as they are in our design process, while also introducing an iconography that could transcend print and digital. The brand identity was going to be the first taste of what differentiates Kristen's company from the competition.