The Challenge
Tap Cancer Out, a nonprofit that raises awareness and funds for cancer fighting research organizations through Brazilian Jiu-Jitsu fundraising tournaments, donations, and merchandise sales. Founders Jon and Becky Thomas came to Peralta Design in need of a website redesign. They were looking for a way to showcase their fundraising impact and promote upcoming tournament events that would be dynamic, engaging and visually compelling.
The Solution
Peralta Design got to work building a user experience that highlighted TCO's fundraising statistics using custom animations and javascript-powered visualizations such as a map showing the user the exact geographic locations where TCO's fundraising efforts were impacting, and an animated bar graph displaying their yearly donation totals. We were able to work closely with the company founders to create a dynamic layout that conveyed their message, integrated their third party systems and showcase the difference they've made.

Execution time: 0.0103 seconds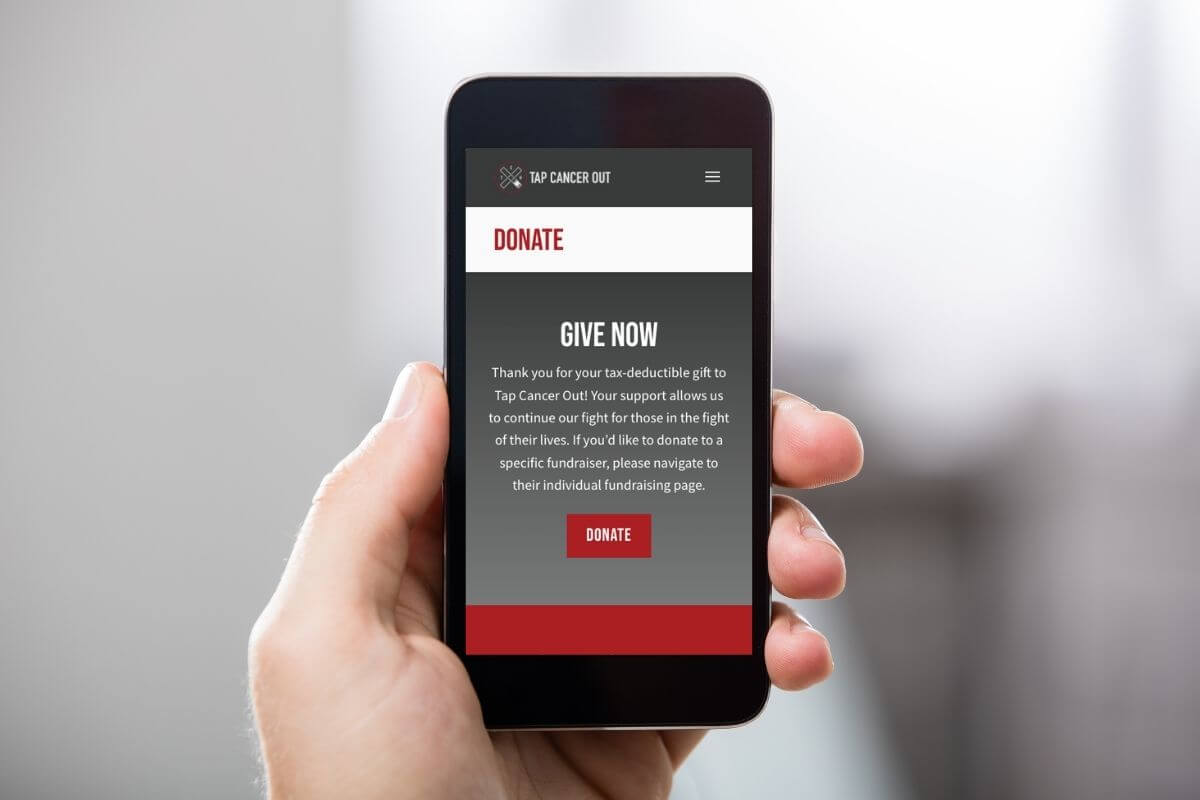 In 2021, Tap Cancer Out welcomed 2,780 transacting fundraisers onto their mats to generate more than 20,000 donations and raise nearly $1.5 million. They were able to not only fulfill their $1,045,000 commitment to their nine beneficiary organizations, but gave an additional $155,000. In total TCO donated $1.2 million to 20 beneficiaries.
How do you display data in a compelling way to retain engagement? You incorporate animation into your website build out. For TCO, the impact they made was real, but it couldn't be displayed in a boring manner. To truly be on brand, this content needed to have the same energy as the rest of their site, and so these quick animations were the best way to do that.