The Great Give is Right Around the Corner!
We can help you get ready in time for the biggest giving event of the year.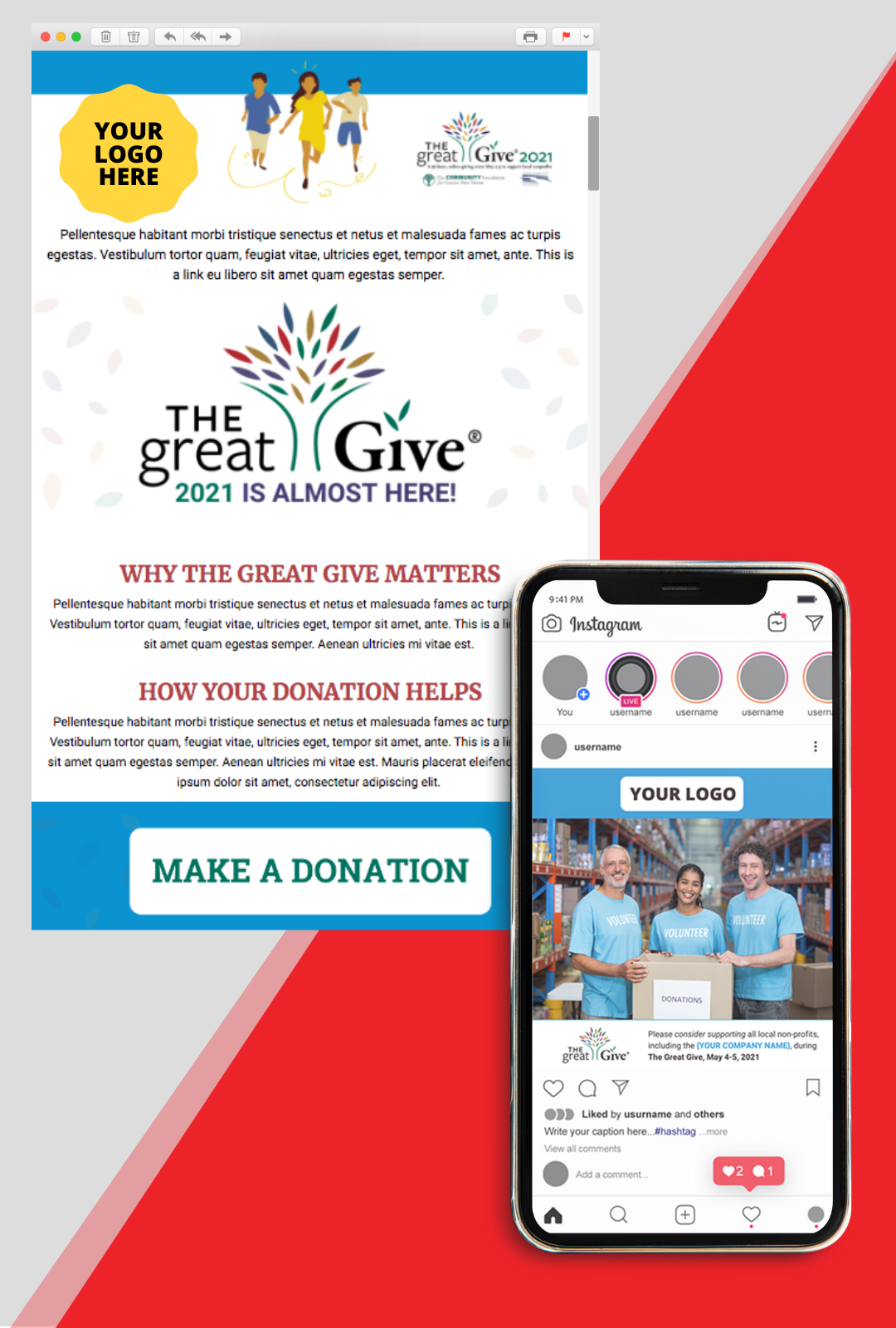 Get Ready to Launch Your Best Great Give Campaign Yet!
Every year, donations collected during The Great Give make a huge impact for local nonprofits. The amount of donations an organization can expect go hand-in-hand with getting more people to know about organization.
It's time to take that next step and expand your reach digitally with the help of your local digital marketing agency. Peralta Design can provide you with:
1 Strategic Email Marketing Timeline
1 Custom Branded Email Template*
4 Branded Social Media Templates
We'll Help You Reach Your Audience
*Email Templates will contain outlines for your nonprofit to create six email blasts. These templates can be reused / recycled to be sent as many times necessary.  Please note, all content in the email blast will be lorum ipsum.