Like millions of kids, I always dreamed about working for Marvel Comics as an illustrator, when I grew up. I can remember just sitting up late at night, thinking about how cool it would be to draw comics for a living. As an avid collector, of both Marvel and DC titles, some of my favorites included Spiderman, the X-men and the Fantastic Four. As the years went by, I kept drawing, kept collecting, and kept dreaming.
Today, although my dream has changed, I can honestly say I'm living it. While I don't work directly for Marvel, I have come pretty close. So close in fact, that Marvel has recently redesigned a character that I named and designed for the Florida Department of Citrus (FDOC) just 3 years ago for an agency client of ours. That character was Captain Citrus and lately he's been taking a flack for being a bit on the 'husky' side and I'm here to defend him.
When I was first pulled into this assignment, the FDOC wanted to create a character that could help make drinking Orange Juice fun and could promote it locally in Florida. He needed to be fun, kid-friendly and of course super-healthy. The first step in the process was to begin developing some ideas from a directional standpoint. Would he be a human, a hillbilly gator (yes, this was a concept) or a fruit? Would he have super powers, be a talking head, an animation, or some sort of a mascot like the Jolly Green Giant® or Hamburger Helper®?
Here are some first draft concepts that led to what would become Captain Citrus: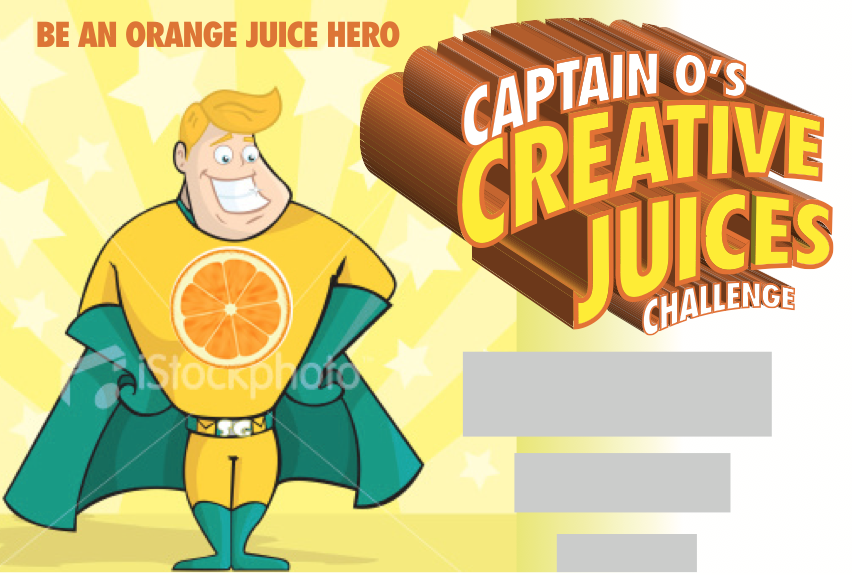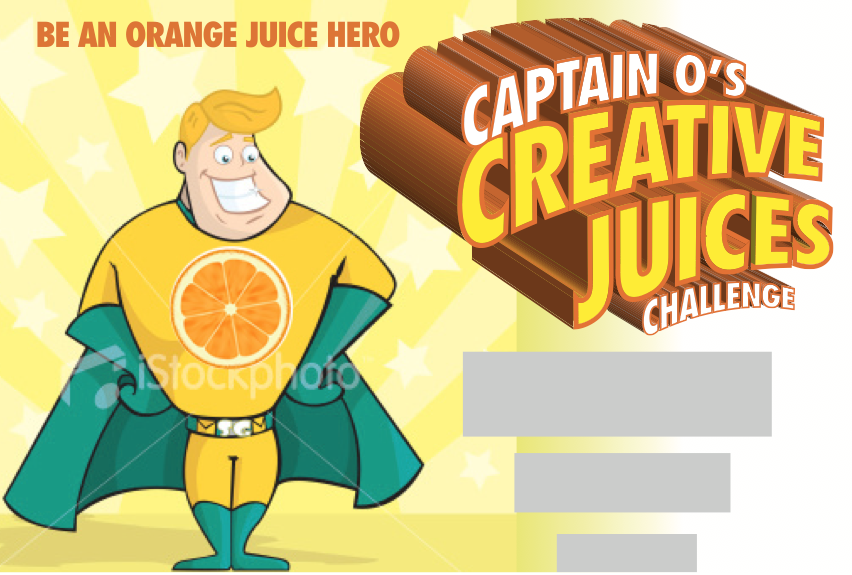 Early concept where the idea of a 'super-hero' was first presented. He was still called "Captain O" at this point, and by the time we launched, he had been renamed.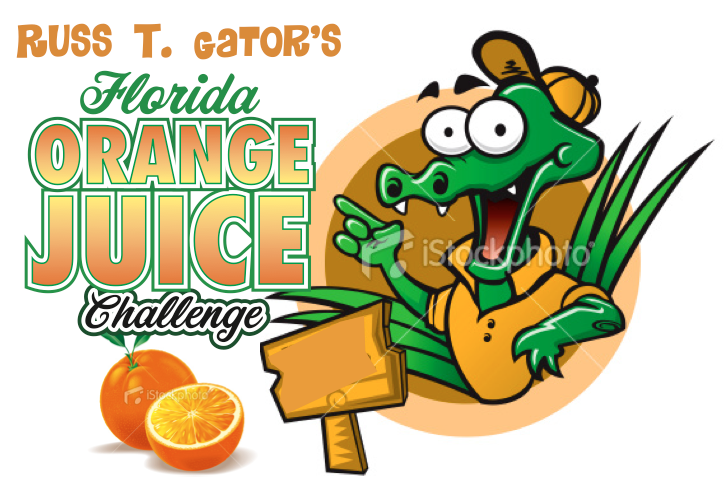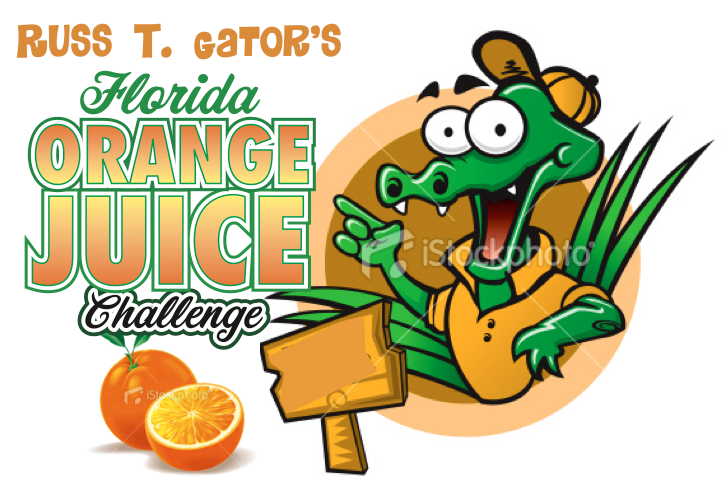 Yes. This was also one of my first batch of concepts. Needless to say it didn't get very far. I never presented it, but when you're brainstorming, every idea is a good idea lol.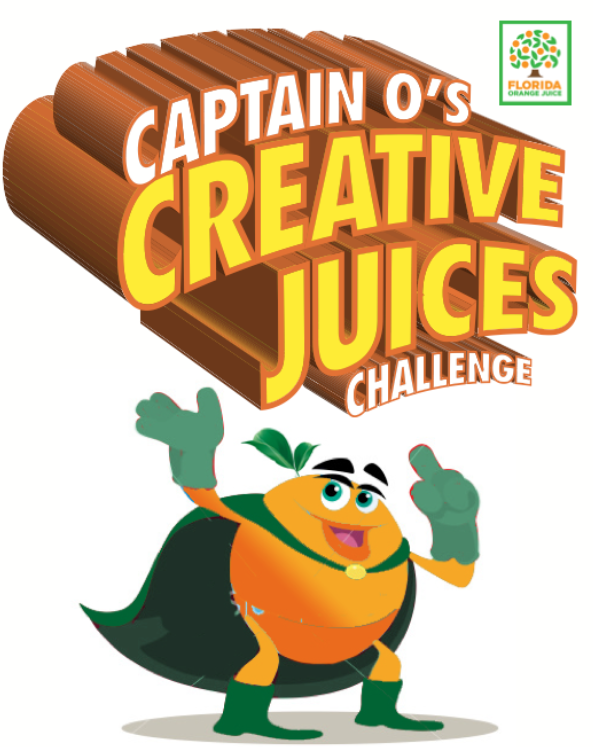 This was an early version of what ultimately became Captain Citrus 1.0
It was during this stage that his name evolved as well. Originally, he was going to be called Captain O, and as I began to develop and flush out the type treatment, I came up with Captain Citrus… "From a not-too distant galaxy comes an orange hero full of vitamin C" (I had a blast writing copy too).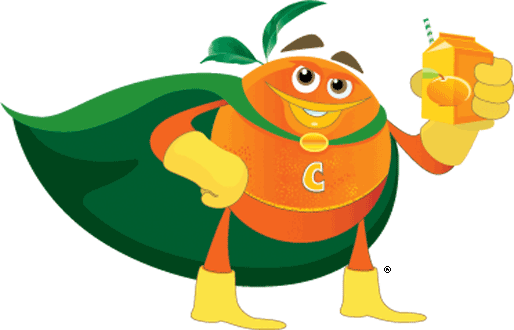 He's not fat, he's just short for his weight!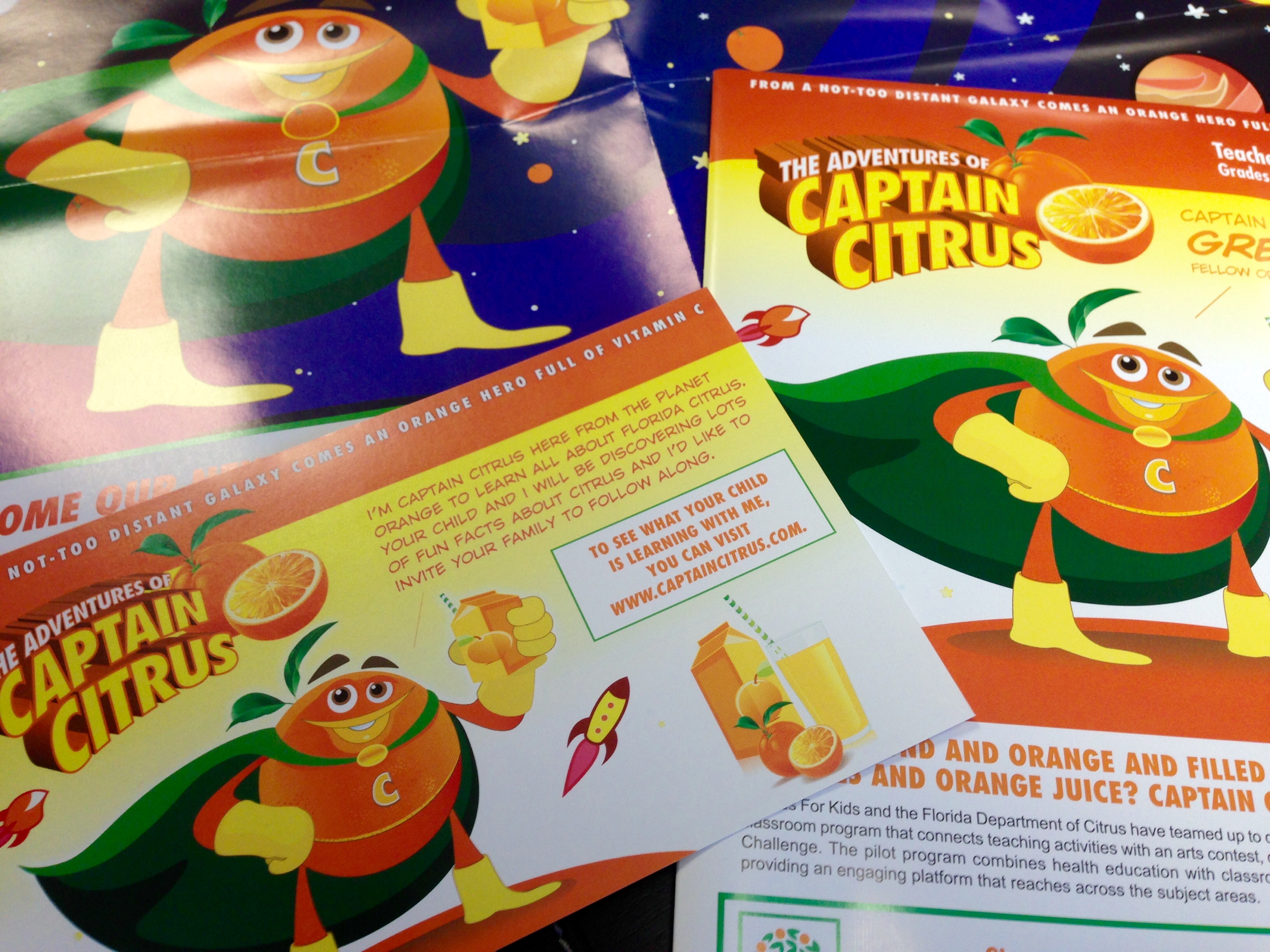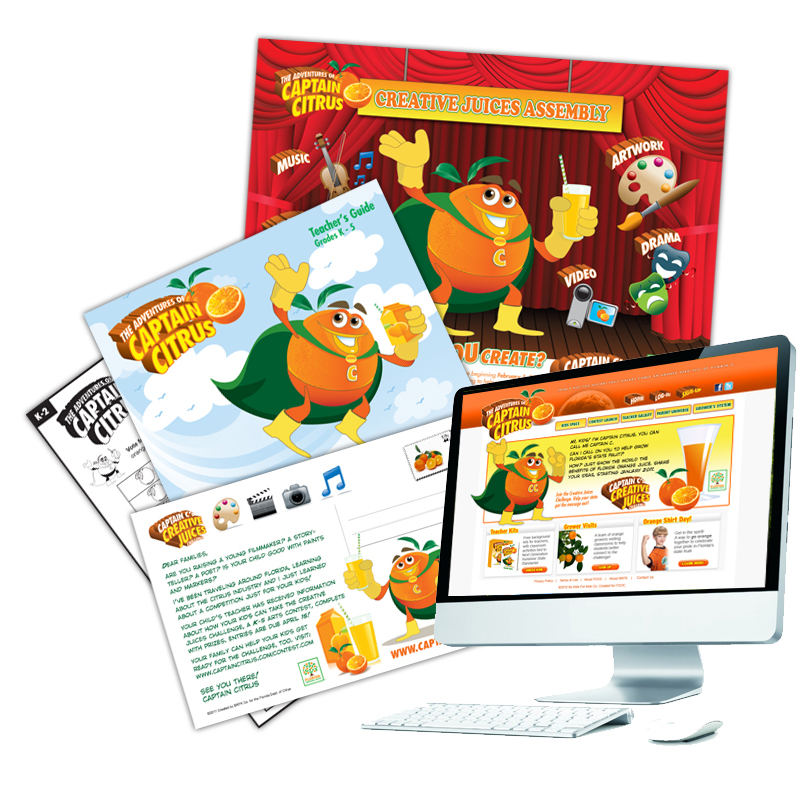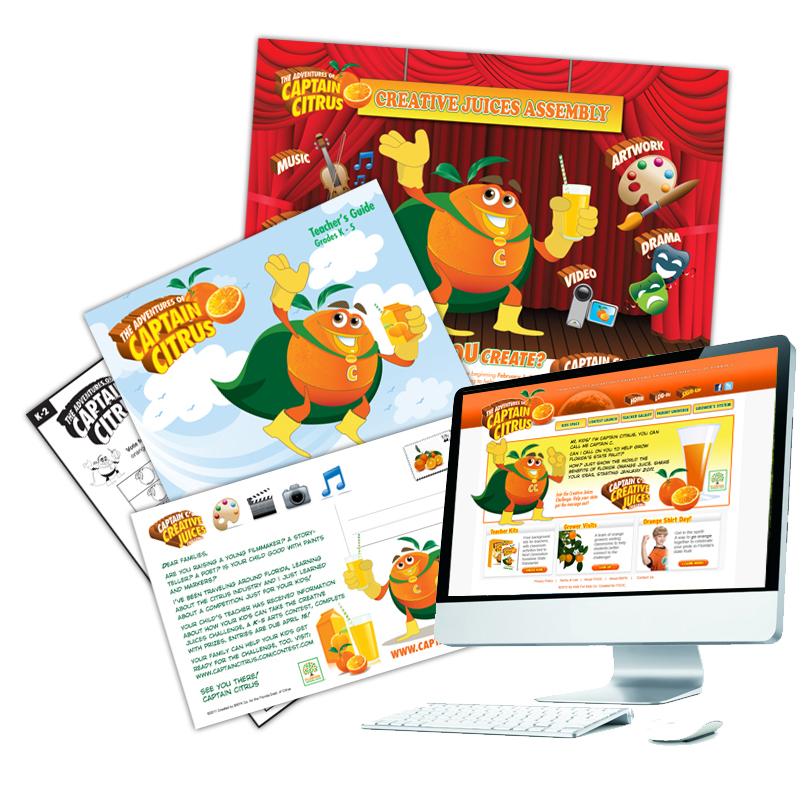 This is what the materials and the character actually end up looking like. We were all quite happy with it, and it survived as Captain Citrus for a few years. But alas, all good things must come to an end.
There were so many places that I wanted to go with Captain Citrus, I had even developed his partner, "Ms. Vitamin C" and was really proud of the high-heeled boots that she wore. I don't think we ever presented her to the FDOC, but the agency I was developing creative for was also tasked with a curriculum packaged into quarterly 'kits' that were to be mailed to the Florida school systems. They included postcards, posters, teacher guides and student activities. For the amount of time we had, and the amount of creative and curriculum pieces we developed, it was a great run and the FDOC really got a lot of value for their buck.
Eventually, the FDOC, who obviously owned the rights to Captain Citrus 100%, decided to develop an actual life-sized costume so that a living and breathing Captain Citrus could go and visit school children. We got to look at concepts for how the digital character might translate over to real-life. I think this is where he jumped the shark. In the digital illustration, Captain Citrus is clearly an Orange. His body, is therefore, ROUND. He wore a cape, had skinny arms and legs with gloves and boots with a "C" on his chest. I spent a lot of time modifying the original royalty-free stock art M&M type of character that he was loosely based on in order to get the "orange" texture on his body, and add the leaf to his head ever so gracefully. We even worked on getting his eyebrows to appear more friendly. Finally, he was ready for prime-time.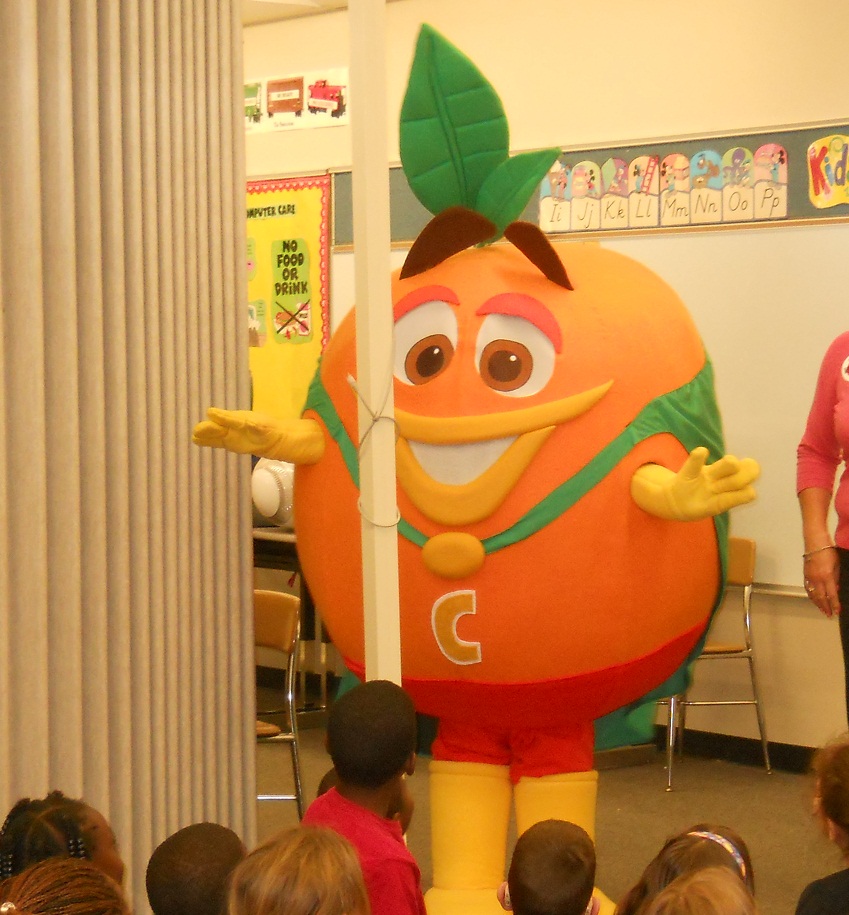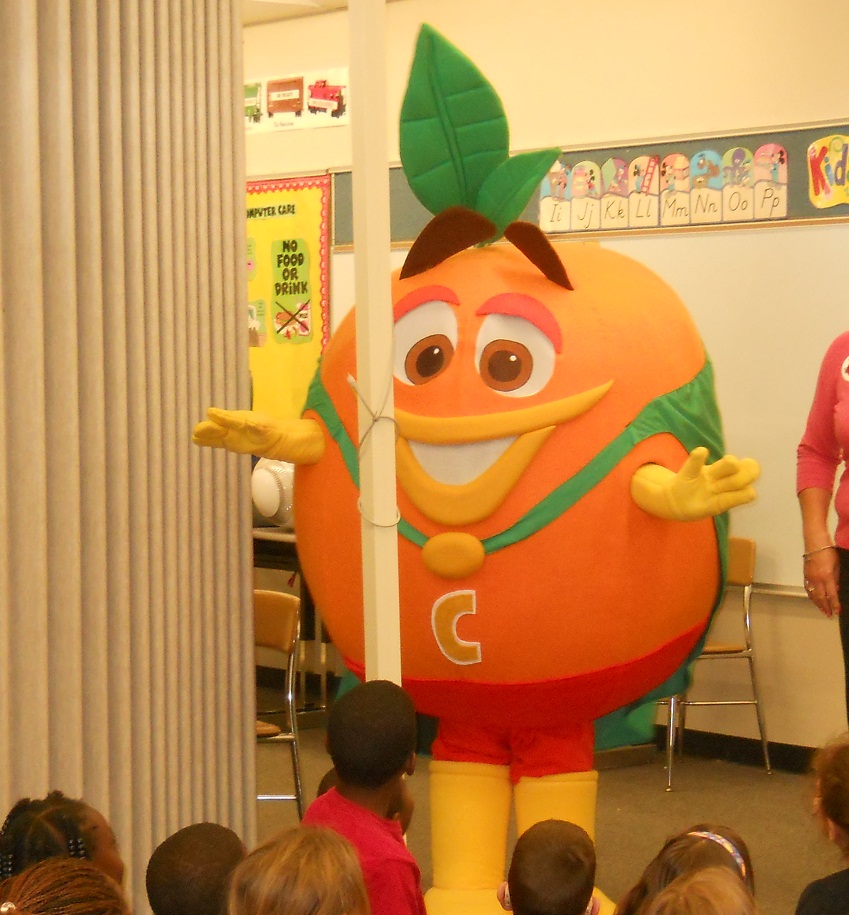 Here he is in the flesh, er I mean, foam! You can see how the cartoon character didn't exactly translate well to real-life. I think this is when it started to get its stigma for being overweight…
For the next couple of years, Captain Citrus visited kids and brough a smile to their faces, but at some point, and I don't know when, but I can only imagine, someone pointed out that Cap looked fat. When they made him into a life-size mascot, he probably had some trouble getting in through the door due to his 'round-ness'. I know kids can be brutally honest, so I'm sure it wasn't long before he was getting picked on or teased for being on the large size. Keep in mind though, he was supposed to be an ORANGE, and oranges are ROUND…
By this point, the agency that had hired our firm to develop this character no longer had the FDOC account. The FDOC owned the rights to the character and as with many mascots, they evolve over time. Imagine my surprise when found out that Marvel Comics themselves had been tapped to create the new and improved Captain Citrus! I have to admit, it was bittersweet. On the one hand, I was completely honored and humbled and grateful to be associated with Marvel, a company that I at one point dreamed of working for, and am still a huge fan of to this day. On the other hand, I didn't appreciate everyone calling Captain Citrus 'rotund' or that he would imply that somehow, drinking orange juice wouldn't be healthy or good for you. Maybe I'm being sensitive, but I never looked at this way. I designed him to be a super-hero orange who made it cool to sip on a juice box of vitamin C.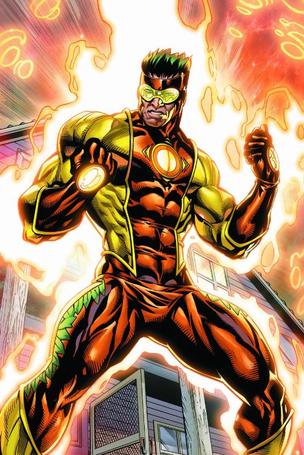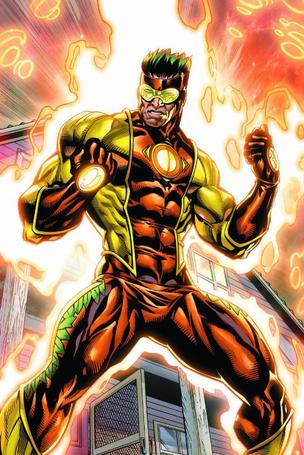 This is what he looks like now thanks to Marvel. He's a bada$$ dude ready to kick some butt! Times change, and the market changes, and well, now he's part of the Marvel Universe!
It feels really good to see our artwork used alongside the new $1,000,000 Marvel version. Granted, we didn't have no where near that Marvel budget, but we sure did have a blast with this campaign and love the direction is going in. We wish the FDOC and Marvel all the best in their new partnership. It truly is a dream come true to be using our gifts and talents to help encourage kids to be healthy.
Like Uncle Ben once told Peter Parker, with great power, comes great responsibility!
Resources to some articles:
IGN:
https://www.ign.com/articles/2014/09/26/marvel-redesigns-floridas-captain-citrus-mascot
Adweek:
https://www.adweek.com/news/advertising-branding/story-marvels-new-branded-superhero-captain-citrus-160346
Newsarama
https://www.newsarama.com/22235-captain-citrus-is-marvel-s-newest-1m-dollar-hero.html
New Website:
https://www.floridacitrus.org/captain-citrus/
———————————————————————————————————-
Ramon has over 20 years of experience in award-winning, market-proven, print collateral, marketing material, iphone/ipad app and website design specializing in corporate identity and branding. Ramon's passion for entrepreneurial design was borne out of 10 years as Creative Director for Jay Walker at Walker Digital, the Stamford based idea laboratory and business incubator holding over 300 US Patents. Ramon served as Senior Art Director on the start-up launch team behind Priceline.com, a Walker company and invention. Most recently, Ramon's logo and identity work was selected to be published in "Typography and Enclosures" the fourth book in the Master Library series by LogoLounge.
Need help with your brand identity or want to overhaul your existing brand? Need a responsive cutting edge web development project completed? Contact: ramon@peraltadesign.com
Follow Ramon on Twitter @Peralta_Design