GA4 User Management.
Your guide to adding users to your Google Analytics and Google Tag Manager accounts.
Part 1: Google Analytics
Go to https://analytics.google.com/ and make sure you sign in using the email address associated with your Google Analytics account if you're not already logged in.
Once you're signed-in make sure you're viewing the correct analytics property if you have access to more than one. Then click the admin button in the bottom left corner of the screen which is highlighted in the image below.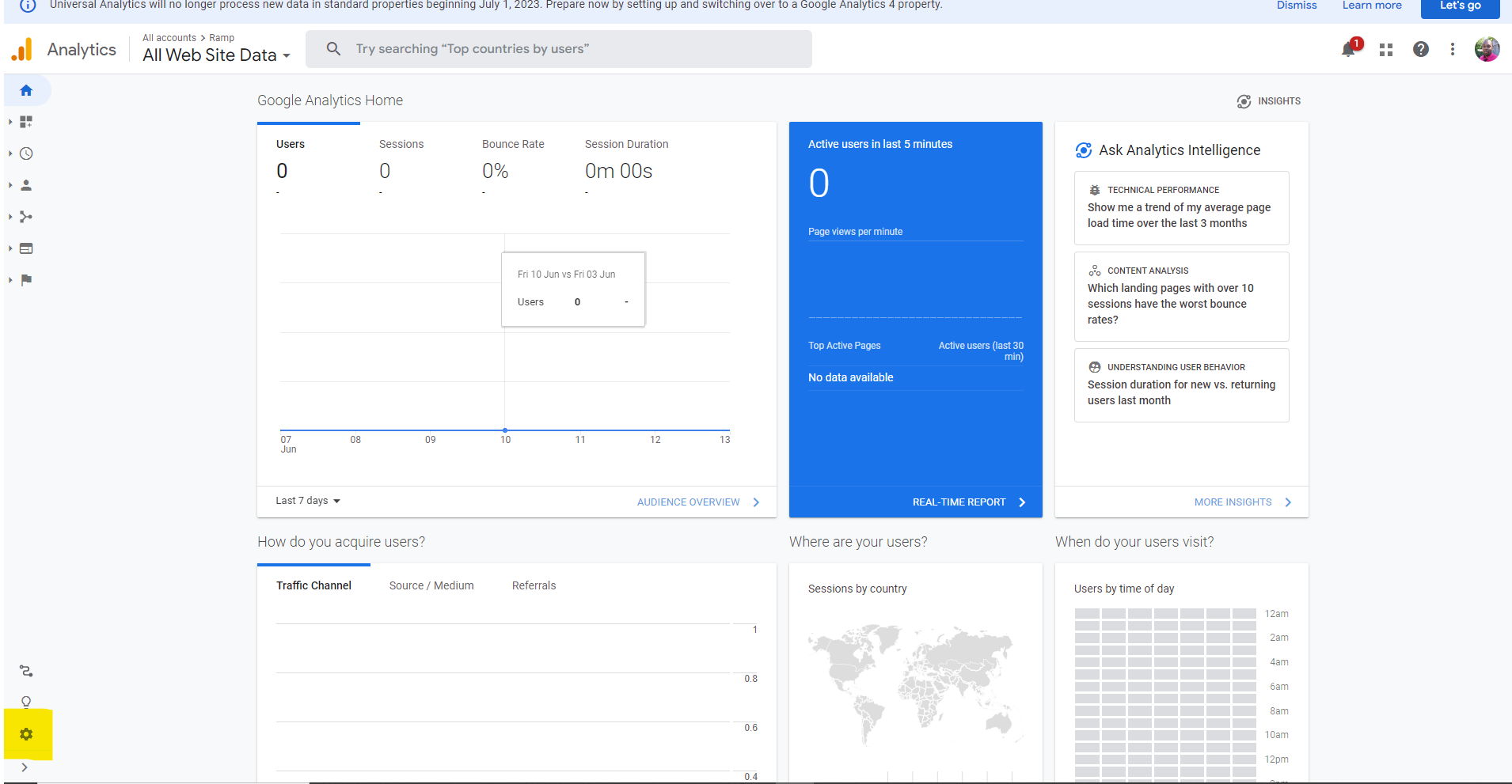 Click on account access management.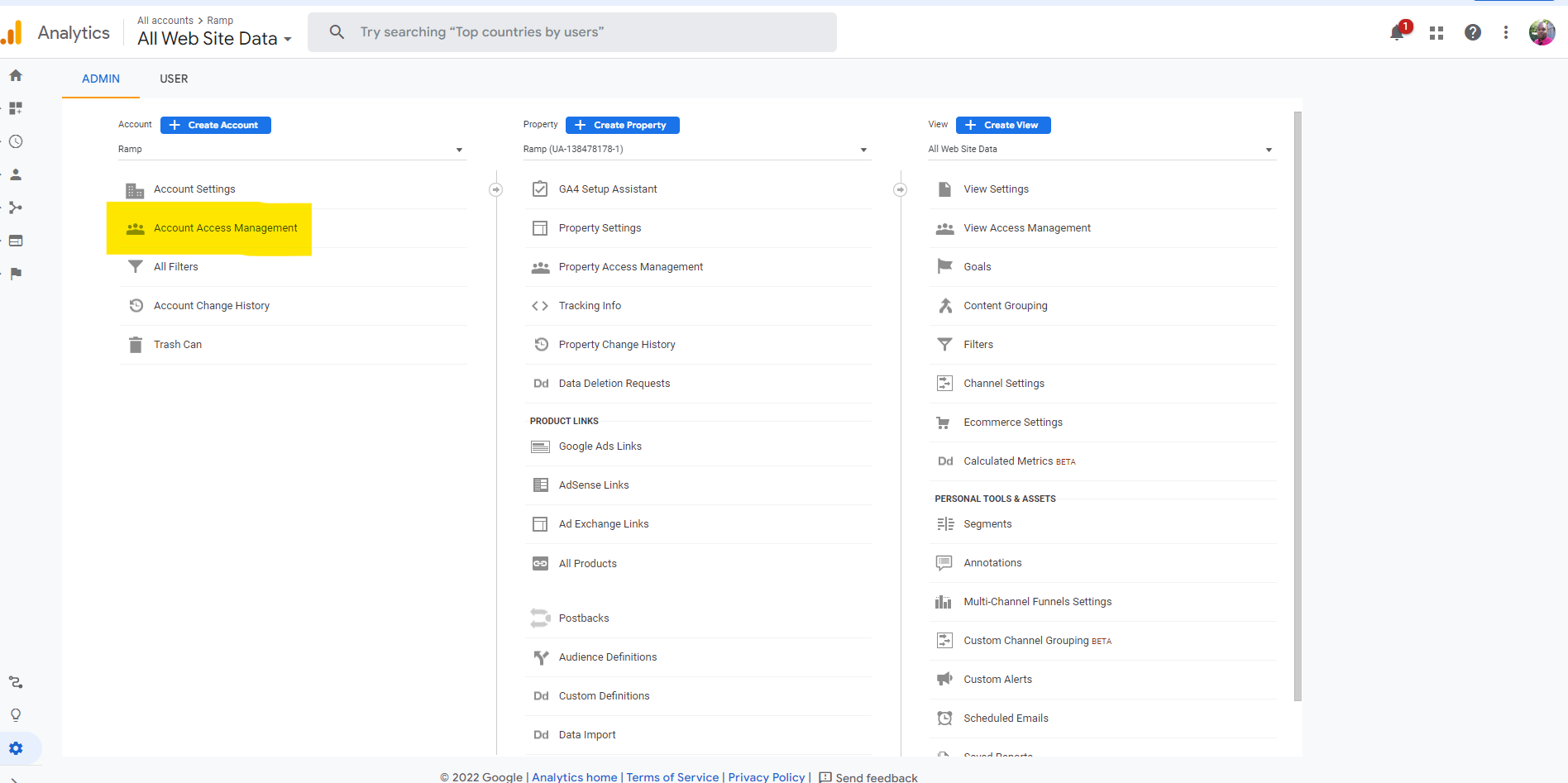 Click the blue plus sign in the top right corner and then click on add users.

Add Kevin@peraltadesign.com under email addresses. This will allow our team to access your analytics account for the conversion. Click administrator under standard roles and then click the blue add button in the top right corner.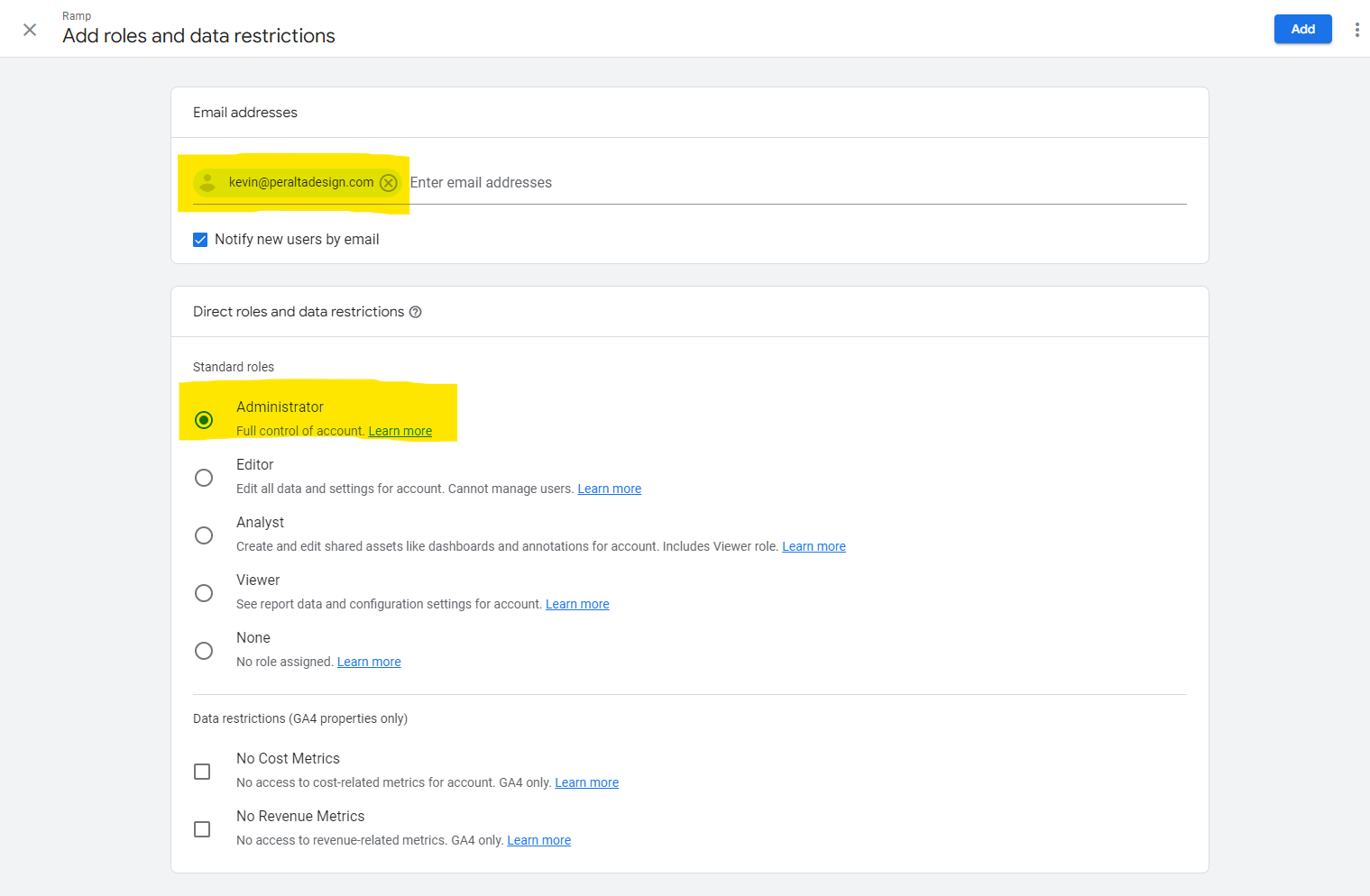 Part one is now complete and you should see Kevin@peraltadesign.com added as a new user. Now on to part two where we setup and add users to Google Tag Manager.