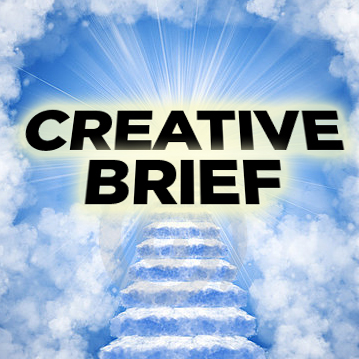 2012 is already shaping up to be another banner year of exciting projects and growth. Although January is historically a slow time of year, the phone has been ringing off the hook, emails have been flying in and new project proposals are flying out the door. Its important to not get so caught up in your daily grind that you forget to prospect.  To grow your business you must always keep the hopper full and you must constantly reach out to engage with new potential customers.
A typical referral will read that "someone needs a website" or it may be that someone is finally launching a business and "needs a logo".  A new startup may finally have gathered up the funding to begin developing its corporate identity or a business is ready to take their existing branding to the next level and do an entire logo redesign and a full website overhaul. The next step is that I meet with the prospective client in person, or contact them via email or phone. Usually their next question is "what do you charge?" Or "how much am I looking at here?"
At this point, my answer is that first thing they need to do to get the ball rolling is fill out a Creative Brief. What I'll actually be sending them is a series of questions. I'll customize the questionnaire with their name, today's date, and my contact information. I'll email the Word doc to them and wait to get it back. For less tech-savvy clients, I have walked them through the brief over the phone, or in a face-to-face, but for the most part, my clients typically have no issues filling out the document and emailing it back to me. It puts the ball in their court, but also lets them know that we are about to embark on some serious business. The answers will serve as the basis for the Creative Brief for the project. The truth is that I won't start a project without one. A good creative brief is not only vital to my agency, but its also vital to the client. It lays the groundwork and it sets the expectations for the project. It's the first step in the process.
A typical Creative Questionnaire for a Logo Design/Corporate Identity project looks like this:
1- How would you describe your company, brand or organization?
2- What are the long term goals of your company?
3- What do you want your new logo to accomplish?
4- Who are your main competitors (companies in this field)?
5- How are you different from your competitors?
6- What's the age range of your target client base?
  Demographic? Male/Female. Young/Old. Helps in creating an overall feeling and impression of the logo.
7- Do you have a tag line/slogan?   If so, would you like it stated along side your logo?
8- Do you have any specific imagery in mind for your logo?
9- Do you have any color preferences, or existing brand colors?
10- Do you have any colors that you do not wish to use?
11- What adjectives should best describe your logo?
12- What feeling or message do you want your logo to convey to those who view it? Who are your customers? What fields will you try to reach?
13- How do you prefer your logo to be worded or written out?
14- How would you like the typography to appear?
 Example: script, bold, light, hand drawn, custom lettering, lower-case, all caps, etc.
15- Where will you logo be used?
 Example: print, web…
16- Where will your logo primarily be used? 
If the primary usage is for the web, typically horizontal logos work best.
17- What logos appeal to you and why (please provide examples)?
A typical Creative Questionnaire for a Website project might include some questions like:
18- What websites appeal to you and why?
19- What type of functionality will your new website have? (e-commerce, brochure style, Flash intro, slideshow, etc.)
20- [If they have an existing site] Can we use your existing sitemap to price out how many pages need to be built out? Will you have more pages or less page? More functionality or less functionality?
21- Will you do your own web development and hosting?
22- What do you like about your current site? What do you dislike about it?
23- Are you interested in Social Media Marketing of your brand? (ie Facebook Fan Page, Twitter profile)
24- Deadline: when would you like to launch the website?
25- Write a brief description of what the user experience will be like. What will visitors see and be able to do when they land on your homepage?
Next steps:
Once we have this information from the client, we then prepare a Scope of Work document (covered in a future blog), which is basically a time/cost estimate that outlines how I propose to tackle the project, how long it will take and how much it will cost. This Scope of Work document can also serve as a contract. Once you have engaged the client in this process, you will want to close the deal as soon as possible.
A-B-C, always be closing.
Here is a great slideshow by TrueDigital that explains the process of writing your own Creative Brief:
https://www.slideshare.net/truedigital/how-to-write-a-creative-brief-by-true-digital
What's a Creative Brief and Why Should You Write One
https://ebizine.com/advertising/writing-a-creative-brief/
I hope this helps you better communicate with your clients and  lead to much success. Unless of course they give you the old classic, "I know thats what I asked for, but its not what I want".
For more information, you can always reach me at ramon@peraltadesign.com