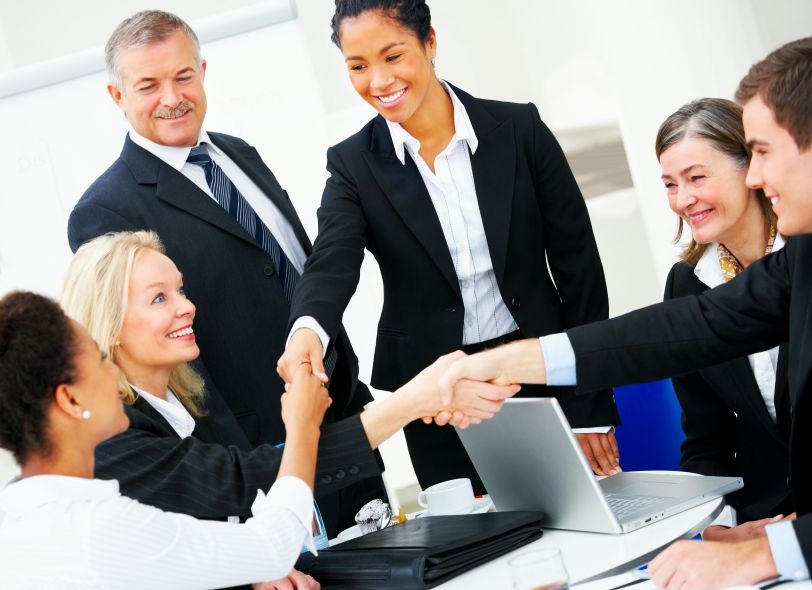 If you are in business for yourself, you're very familiar with the phrase "get it in writing'. In design business, its very critical to come to terms with your client as quickly and clearly as possible so that everyone is on the same page. As any (good) lawyer will tell you, every contract should come with a good faith implication that it's a win-win for both sides. In other words, no one should be taking advantage of the other. It should be fair for both sides and serves as a way of protecting each party from any confusion. Should a disagreement arise (and with humans, its very likely) you'll be glad that you both have a contract to point to.
Perceived Value
Before you rush into a contract with a client, you want to be sure that they appreciate the value of your services. People may scoff at a $10 tuna sandwich as being too expensive, but don't have a problem shelling out $11 bux for the new Total Recall remake (save your money). Its all about perceived value. If a potential client doesn't see value in your services, you will have a hard time writing a contract that he'll be happy with. You can discount until the cows come home, he won't be happy. That's not a client you want either. Move on.
Premature Contract-ulation
Another common mistake is having an itchy contract finger. Be careful about getting so excited that you have a potential client interested in your services that you rush to throw a contract in their face. Moving too quickly is like trying to jump in the sack the minute you meet someone. It could be a turn-off. Instead, spend some time listening to the client's needs getting a good feel for the project's scope. Discuss your hourly rates and give them an estimate for how long the project will take. It will be a lot easier to introduce the concept of a long term-retainer contract once you've agreed upon the first project. Just like a real relationship, you both want to see if you are a good fit for each other. Don't come off too strong or you'll confuse them and they'll run for the hills. Keep it simple.
What kind of things should be in a good design contract? Here are a few:
• Time/Cost Estimate
How long do you estimate the job will take. How many hours? How much are you charging per hour and what is the total proposed budget?
• Revisions
How many revisions will the client be allowed to make per round?  Often times a funny thing happens: when the client realizes he's being charged for revisions, they suddenly stop.
• Production Schedule
Give the client an idea of when the delivery checkpoints will be and stick to   them. 2 – week turnaround is OK. 1-week turnaround is better. Whatever you decide, just make sure you stick to it. If possible, deliver a day early.
• Deliverables
What will you deliver to the client and in what format (JPG , PDF, Video, etc.)? Just as important is what will the client deliver to you? What will you be responsible for and what will they be responsible for. If the client has to respond with revisions within a certain time-frame in order to keep the project moving, then you should outline that in the contract. You'll know who is responsible if the project gets delayed.
• Non-disclosure agreement
If your client is in the tech-space or a start-up, they may feel more comfortable knowing that you won't be posting any of their proprietary secrets on your Facebook wall.
• Payment Terms
Most small businesses like myself cannot afford to play "bank" with their clients by extending credit. My rule of thumb is get a 60% deposit before starting the job.  You may even setup a payment plan for some clients, or let them know if the payments are 15 days net or 30 days net. This is where you itemize any interest that might accrue on late payment. Typically the balance is due when the job is completed. Does this always happen? No, but you reserve the right to decide who does and who doesn't have to make a deposit. If a client rips you off that's a mistake. If you choose to work with that client again and don't request a deposit up front, its no longer a mistake, it's a choice.
• Rights and Legal Mumbo Jumbo
Who owns the artwork? If they owe you money, you still own it. Most arrangements between client and service provider are "Work for Hire" meaning that once the job is paid, the artwork is no longer yours. You may want to stipulate that you request the rights to share or use their work for promotional purposes (portfolio or websites) after the job is complete.
• Signatures
A contract is not official until I it is signed. Then its EXECUTED. Once its executed, then you can celebrate. When the check clears, then you can REALLY celebrate.
There's nothing like being creative when you have peace of mind. Having that little piece of paper (or PDF) can really set your mind at ease. And it's the professional way to do it. It lets the client know that you are serious about your business too.
Resources:
12 Points to Include in Your Design Contract
https://freelanceswitch.com/clients/what-should-be-included-in-a-design-contract/
———————————————————————————–
Ramon has over 19 years of experience in award-winning, market-proven, print collateral, marketing material, iphone/ipad app and website design specializing in corporate identity and branding. Ramon's passion for entrepreneurial design was borne out of 10 years as Creative Director for Jay Walker at Walker Digital, the Stamford based idea laboratory and business incubator holding over 300 US Patents. Ramon served as Senior Art Director on the start-up launch team behind Priceline.com, a Walker company and invention. Most recently, Ramon's logo and identity work was selected to be published in "Typography and Enclosures" the fourth book in the Master Library series by LogoLounge.
Need help with your brand identity or want to overhaul your existing brand? Contact:ramon@peraltadesign.com
Follow Ramon on Twitter @Peralta_Design